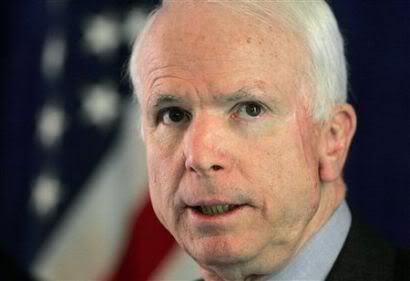 The one Renegade Republican bulldog who always acts as the conscience of the party and who can be relied upon to shoot straight with the American people (at least according to most of the media in the previous 6 years) is targeting Hillary?
Whatever will the media say about this? Will we have Chris Matthews bring him on to talk about the Clinton era's collossal failure to control Kim Jung Il's nuke aspirations?
KIM JUNG IL ABOUT TO SPIT OUT HIS DRINK LAUGHING AT THE US
Will we hear it bashed into our heads by Tim Russert that our country may have unwittingly FUNDED their nuke program thanks to Clinton sending Jimmy Carter over there to negotiate for us?
Here's some lovely reference sites:
http://www.findarticles.com/p/articles/mi_m2751/is_2002_Winter/ai_95841636
http://www.asianresearch.org/articles/2728.html
Is it a timely reminder to vote Republican? The Dems must surely be scared of it because they have labeled the nuke test a "Karl Rove orchestrated October surprise" with a certain amount of frequency and flair that is somewhat paranoid sounding. Even if they are saying it with tongue planted in cheek the frequency makes it worth noting their obvious fear.
I certainly hope so!
By the way, Corker is AHEAD for the Tenneessee seat... in case anyone missed it.