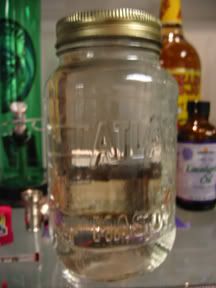 MASON JAR OF MOONSHINE
What do we do here for fun? Field party! What do we wear? Overalls and a John Deere cap! Redneck romance? Get a date with cousin Daisy? How do we make ends meet? By making our own pure grain al-kee-haul to run our trucks on!
Who knew that being a redneck would someday become both economically and environmentally friendly?