Is my title an exaggeration? Well, not if the evidence revealed to ABC news is true.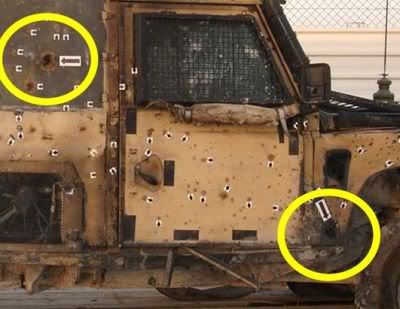 DAMAGE TO HUMVEE FROM IED
Click the link in the title for the source.
The US Army has intercepted shipments of IED's (Improvised Explosive Devices) on the Iran-Iraq border. Essentially a can with a shaped charged capped with copper. The charge sends molten copper at such velocity that it can even pierce the armor of the M-1 Abramson tank, let alone the armored humbug like the one pictured above.
ACTUAL I'D
Even Richard Clarke (former Terrorist Czar for USA, ABC Consultant) agrees that the evidence is very compelling that "the Iranian government is knowingly killing American Troops."
The only question I have at this point is what exactly can we do about this?