SHOW ME THE LEADER
Pick the leader from the group below: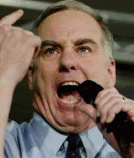 a) Screamin Dean
b) John McCain
c) George W. Bush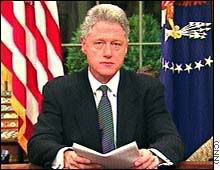 d) Bill Clinton
After the President's speech last night, who is the leader? Who makes a decision and stands by it? Who takes a bold stand and is firm on his convictions? Who owns up to mistakes like a real man?
Of course my answer is C. I think you would be hard pressed to prove those virtues to the other selections.