Life too boring?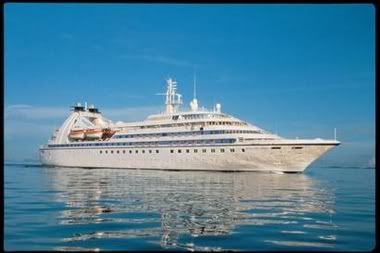 CARNIVAL OWNED SEABOURNE SHIP
Take a Carnival EXXXTREME Funship Somali cruise complete with pirate attacks!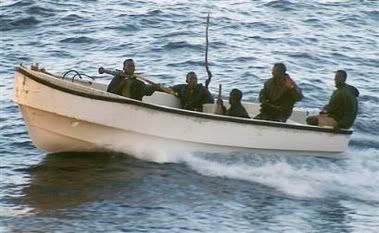 ACTUAL SOMALI PIRATES
Skeet equipment will be provided to repel boarders, bring your own kevlar vest.
Then wrap up your cruise with a 30-city tour of insurgency (riots are spontaneous folks) riddled France.
PARIS RIOT SHOT
Experience the romantic car-flame lit night on the Eiffel Tower. Enjoy the unique flavor of Fiat-roasted marshmallows. Just make sure you are back before curfew!
People with heart conditions, high blood pressure and no-sense of humor are advised to take the traditional Cancun-Jamaica package. Be advised that participation in the Exxxtreme Somali-Paris package may void your life insurance policy. Anyone killed during the trip will receive a complementary cruise coupon good for any other similarly priced package.
On the bright side, the euro is at an
Could not resist the joke with a stupid headline like the one linked in the title. It was one of those things makes you say: DUH!