I caught a whiff of this from Michelle Malkin's blog... and her links led me to Zombietime. At this point, all reports are sketchy- take it as it comes but take nothing as true until we have better confirmation.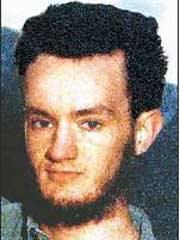 Joel Henry Hinrichs III, HAT TIP: JAWA REPORT
This American-Muslim blew himself up in Oklahoma outside of a football stadium in Norman Oklahoma on Saturday, October 1st. Although the school denies reports of any Muslim influence, Hinrichs has been reported to be a regular at the local Mosque and a member of Islamic Society of North America (ISNA).
Hit
then
and try here
ON SITE DATA: BROKE THE STORY:
for great coverage of what we are all missing.