Cuffed, arrested, hauled in for not paying taxes...
how much did she owe?
$1
Just a stinking dollar. How much did the city spend in stamps, court costs, booking employee salaries? What judge issued the warrant for $1? I think that people should pay the taxes they owe. I don't think the city should kill itself to collect anything where the effort to collect exceeds the amount owed!
In a related reference to efforts for so small a dollar amount; the 80's teen-angst movie
"I WANT MY TWO DOLLARS!!"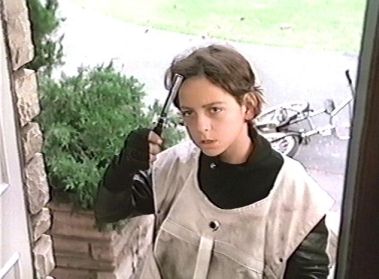 For more funny stuff from the movie, Tom seems to have it enshrined like no one else: