We don't make a difference by naysaying, pointing fingers or legislation. The real differences come from individuals with big ideas. Bell, Edison, Walton, Jobs: individuals with ideas that have impacted and changed people's lives. (No, Gore did NOT invent the internet...)
I think we are seeing someone else with the same goal in Nicholas Negroponte, a man who wants to mass produce a $100 laptop.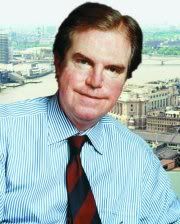 NEGROPONTE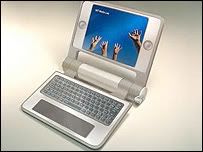 MOCK UP OF LAPTOP
This laptop would be made of hard rubber and virtually indestructable. Feature linux as OS (it's free) have a 500mhz processor (functional and cheap) and even have a built-in hand crank for manual power when electricity isn't available!
Of course the visionary is missing some of the side-effects of his invention. However