Through the Looking Glass, My How Queer!
While researching for another blog I came across some very intersting stuff in a gay-lesbian media watchdog site. Suddenly I'm a cross-dressing Alistair in Wonderland looking at the media from a not-hetero perspective, call it "Straight Guy seeing through the Queer Eye".
It appears that some commercials are (GASP) stereotyping the homosexual lifestyle as wrong! So I'll creat the attaboy site (or maybe rename it something gender-neutral) for the companies that are not bending over to the way too sensitve gays. Budweiser, Budget Truck Rental, and Saturn are the first ones to make the list. Bud has done so many good jokes you don't know where to begin. The site has links to all of them.
Budget's is hillarious: taking movers, putting them in Village People outfits and having them rollerskate while moving stuff. Wait, if the Village People aren't gay then how is this offensive? Aside from the flab haning out of the tied up shirts and horrible dancing of obviously hetero movers.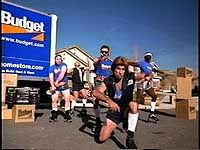 You mean all gay people are thin, good looking and dance well? Yeah, and all republicans are white christians. Jeez talk about stereotypes! Then more stereotypes as Saturn goes to the old reliable standby of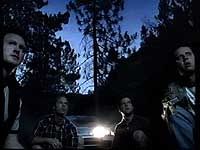 In reality it should be us backwoods rednecks that are offended, not all of us are into homosexual rape!
Ugh, there is too much content here. I'll have to make another rant later.